Wednesday, 9 August 2017
createSummaryAndThumb("summary4833927685756374888","http://www.campusgold.com.ng/2017/08/be-inspired-meet-igboanugo-samuel-ceo_9.html","Be Inspired: Meet Igboanugo Samuel The CEO Of One Of The Leading Nigerian Blogs.");
Read More »
Sunday, 6 August 2017
The Family of Late Chief (Sir) Lazarus Ihesiaba
Ahaneku mourns the painful death of our
daughter, sister/ sister-in-law, Sister Rose Okechi
Ahaneku who died after battling with a
malignancy.
While we thank God for His will, we request that
you kindly join us as we pray for the repose of her
soul.
Venue is Chief Sir Lazarus Ahaneku's Compound,
Umuezereugwu Village, Nnarambia-Ahiara Ahiazu
L.G.A, Imo State.
Service of songs/ Overview of her Life and times:
Thursday 10th August 2017 by 5pm in Chief sir L.
I. Ahaneku's Compound.
Burial Mass: Friday, 11th August, 2017. 11am in
the compound.
Please, remember us in your prayers.
Thank you.
-Prof. & Prof. (Mrs) J. E. Ahaneku
Prof. Joseph E. Ahaneku is the current Vice chancellor of Nnamdi Azikiwe University, NAU, UNIZIK, Awka. We send our heartfelt condolence to the family.
Read More »
The management of Nnamdi Azikiwe University, NAU, Awka has debunked the rumours of sales of post UTME ascribed to the university's website earlier.
The management, through her Director of Information and Public Relations (DIPR), Dr. Emmanuel Ojukwu has made this information known on Wednesday through the social media arm of the university.
In a press release made available to the members of the public, Dr. Ojukwu has debunked the rumour owning it to the handiworks of fraudsters and admission racketeers who are hell bent on defrauding the unsuspecting members of the public including the prospective students of the school.
Part of the statement read,
Prospective students of the university and the general public are advised to disregard the said publication attributed to the university's website.
In further advising the members of the public and the prospective students of the university, Dr. Ojukwu urged the members of the public to always seek information from the university website at www.unizik.edu.ng or the official facebook page of the university at www.facebook.com/unizikofficial.
This will go a long way in keeping the members of the public and the prospective students of the university genuinely informed about the official commencement of the admission processes into the institution for the 2017/2018 session.
Nnamdi Azikiwe University, UNIZIK, is located along Enugu-Onitsha Express Way, PMB
5025, Ifite, Awka, Anambra state, Nigeria.
Read More »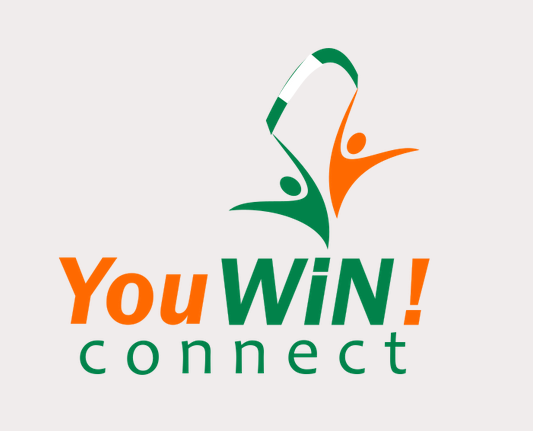 photo credit: Dayo Adetiloye's blog
---
The Youwin programme is effectively run by the federal government of Nigeria with the sole aim of providing supports in forms of grants, mentorship and training to young Nigerian graduates who are innovative and bold enough to kick start their own businesses in selected fields around the country. In doing so, the federal government hopes to reduce the number of unemployed youths in the country. Below are the requirements, criteria and how to register for the Youwin programme.
Applicants Participation Criteria/ Requirements
Applicants must be graduate from a higher institution.
Applicants must be between the ages of 18 and 40.
Applicants must be Nigerians and resident in Nigeria.
Applicants businesses must be domiciled in Nigeria.
Applicants must be able to communicate effectively – speaking and writing – in English.
Applicants must be willing to attend all trainings and mentoring exercises organized by the programme.
Applicants must not be an employee of the Nigerian Civil Service.
Previous YouWiN awardees are not eligible to apply.
Selected Sectors
Grants would be given to entrepreneurs whose businesses are in the following Sectors
Information & Communication
Technology (ICT)
Agriculture/Agro-Processing
Fashion
Manufacturing & Retail
Construction
Deadline For Application.
The
application deadline
for the 2017 Youwin empowerment programme for the Nigerian graduate entrepreneurs is slated at
31st AUGUST, 2017.
More Information
For more information on this program and the procedures to register for the Youwin Programme, click on
This link
Your Turn
If you find the information provided on this programme useful, rebroadcast to your friends by using the share buttons below.
If you have any question, don't hesitate to use the comment box below.
Read More »
Friday, 4 August 2017
Microbiology is an emerging broad discipline that not so many people have regarded relevant due to the the little knowledge that we have of it. Microbiology is a rapidly evolving field with new discoveries being made everyday, researches whose results help to better the lots of mankind are also being carried out. Here are the top ten reasons why a student should study Microbiology in the university.
To Gain Knowledge.
Microbiology is an emerging broad field of study. Though it is seen as just the study of microorganisms and their impart on the environment, it also finds wide applications in major areas as human health, industries, food management, water treatment, soil and agriculture, bioremediation etc. Gaining the knowledge of Microbiology is a huge asset that can translate into monetary gain in the future if properly applied.
For satisfaction.
One of the main reasons why people establish businesses is to make profit. Another is to earn satisfaction. They study of Microbiology is not, to an extent, too different from these. There are a lot of people who yearn for knowledge irrespective of monetary gain though we know that that would come in too. If gaining knowledge of the effects and the applicable uses of most if not all of the invisible organisms that have impart on man and his environment is what you seek, then Microbiology will satisfy you.
Recognition.
Some courses studied in the universities are not widely recognized. This is because some of them are begun by a particular department in a particular university somewhere without them being globally recognized. Take for example, if a university in Hong Kong decides to carve out a discipline from the body of existing ones in order to meet a particular need or supplement an existing one, such a course may be vibrant and existing there but when you move out of the region and say, come to Nigeria, you may be surprised not to hear anything about such a course here. In essence, there are some courses that are not yet widely recognized but they are in existence. Microbiology today is evolving. Go to Japan or China you will get to know the same thing.
Relatedness of Microbiology to other courses.
Microbiology is not an isolated course in the world of science. It is not surprising to find a microbiology student with vast knowledge in Biochemistry, Zoology or Parasitology. This is because most of the courses are related. For example, a Microbiology student who wants to understand fully the works of Gram Christian on staining techniques will first of all understand through the study of Physics that unlike charges attract each other while like charges attract. This is the basic principle of Gram staining technique which is an indispensable procedure that tends classify organisms into either Gram positive or Gram negative depending on the reaction between a dye and the nature of the microorganism's cell wall. Microbiology is also interchangeable with other related courses where it is absolutely necessary.
Specialization.
Microbiology is an emerging broad field. Though it is mainly seen as the study of microorganism which have an impart on man and his environment, Microbiology finds wide application in major areas that has to do with man and the environment. Some of these areas include Agriculture, Recycling, bioremediation, industrial, food, medical microbiology etc. All of these fields create areas of specialization for professionals and Doctorate degree holders in the field of Microbiology. One can study Microbiology and be good in what one does but finding a particular field to specialize in avails one the opportunity to dig deeper into the knowledge that can be applied to more specific situations.
Accreditation.
Microbiology, as it's widely recognized is accredited in most universities in Nigeria and it is even offered as an option in Science Laboratory Technology (ie, SLT) in most polytechnics. The field of Microbiology does not require such requirements as 77 Doctors of Philosophy, 68 post graduate lecturers or Professors before it can be accreditated for study in the university. All it asks for is a conducive environment and the right tutors. Microbiology is widely accredited in the universities and most polytechnics e.g Nnamdi Azikiwe University, NAU, Awka and Federal Polytechnic, Oko.
Competitiveness.
Due to its wide accreditation, Microbiology finds a lower entrance competition compared to other science courses. An applicant who wants to study of Microbiology in the university must have good grades to facilitate his or her admission. Though Microbiology is not hugely competitive, it is the best thing to stay on the safer side by having good grades such as JAMB score and West African Examination Council (WAEC) grade in relevant subjects.
Job Availability.
Job openings in the field of Microbiology are enormous. One who studied Microbiology can find career options in environmental microbiology, quality control personnel, water and sewage treatment, medical microbiology, research assistance, teaching, sales representative of science related companies and as well as agricultural procedures. A degree in Microbiology can qualify one for of these job opportunities.
Innovative.
Microbiology is evolving, so are its uses. The study of Microbiology avails one the opportunity to 'think out of the box' and come up with reasonable theories that can be tested, experimented on and research analysis given with the sole aim of solving one of our numerous problems. The study of Microbiology is an opportunity as well as an invitation for one to step into the endless possibilities of discoveries. Microorganism for many of their beneficial uses are engineered to produce desirable traits and results. Care has to be taken to make sure the right results are obtained. You can think of anything you can do with a degree in Microbiology.
Pay.
According to Payscale.com, Microbiologists earn up to 33,000 USD annually in the United States of America. A Microbiologist's salary depends largely on the area of specialization and the area of work the person is partaking in. Top paying areas are mostly industrial productions, quality controls and administrative purposes. You can find out how much they earn in Nigeria by doing a little research online.
Bonus.
Course Duration.
The minimum duration of the study of Microbiology in the university is just 4 years. This is largely preferable compared to other courses as engineering which takes up to 5 years.
Read More »